A Stroll in the Piazza: Italian Classical, Traditional & Contemporary Hits: A Free Family Concert! Saturday, October 28 at 2:00 p.m.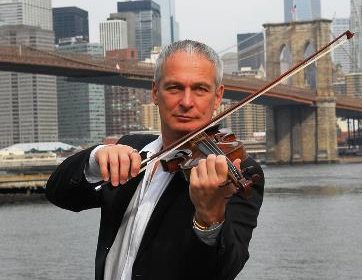 Benvenuti in Italia! Welcome to Italy! Acclaimed International Concert Violinist Dr. David Podles presents the most famous, poignant and celebrated Italian pieces from the Classical beauty of Vivaldi and Paganini to Traditional tarantellas and mazurkas PLUS Italian contemporary and Pop music both Italian and Italian-American flanked by Opera greats such as Rossini and Puccini. 
This special concert is being held in celebration of Italian Heritage Month! The concert is sponsored by the Friends' of the East Haven Hagaman Memorial Library. The purpose of the Friends' of the Library is to provide the library with strong support and accomplish goals of improving the town's library facility and services. The Friends' raise funds to help sustain and improve the library. Join the Friends' today! Go to the Friends' of the East Haven Hagaman Library website, download and print the Friends' membership brochure.
This concert is free and open to everyone. Due to seating limitations, please register ahead by visiting the library on 227 Main Street in East Haven, or call the library at (203) 468-3890.
Additional parking for evening and weekend library events is available in the East Haven Town Hall lot across the street from the library.