Film Night: The Light Between Oceans, Thursday, April 27 at 5:00 p.m.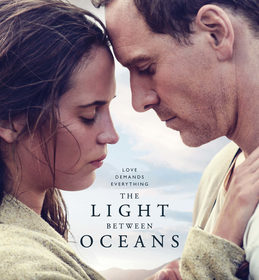 Enjoy a night out and a showing of The Light Between Oceans (2016) starring Michael Fassbender and Alicia Vikander.
A lighthouse keeper and his wife living off the coast of Western Australia raise a baby they rescue from a drifting rowing boat.
Film Nights at Hagaman are Free and open to everyone. Pizza and drinks are served. Registration is required to attend. Please visit the library, call 203.468.3890 or email Cynthia at cgwiazda@hagamanlibrary.org. 
This month's film night is sponsored by Teresa Sirico of Teresa Sirico Realtor, LLC.
Extra parking for evening and weekend library events is available in the East Haven Town Hall parking lot across the street from the library.