How to Prevent and Treat the Top Four Worst Health Conditions, Presented by Dr. Ann Celeste-Mapas-Dimaya, M.D. Wednesday, May 31 at 6:30 p.m.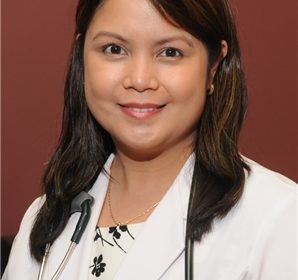 Dr. Ann Celeste Mapas-Dimaya, M.D. of New England Integrated Primary Care, 190 Main Street, Suite 1 in East Haven will discuss the top four worst health conditions in the U.S., Cholesterol, Hypertension, Diabetes and Weight Management and how to prevent, manage and treat them.
Dr. Mapas-DiMaya specializes in geriatric medicine, internal medicine, hospice and palliative medicine. She earned her MD from the University of the Philippines, Manila Philippines in 1998. Dr. Mapas-Dimaya completed her Residency at Woodhull Medical Center, Brooklyn NY and her fellowship at Montefiore Medical Center, Bronx, NY. She is board certified in Internal Medicine and has hospital privileges at Yale New Haven Hospital.
This program is free and open to everyone. Please visit the library or call us at 203.468.3890 to register.