Winner Picked for Summer Pizza Party Drawing!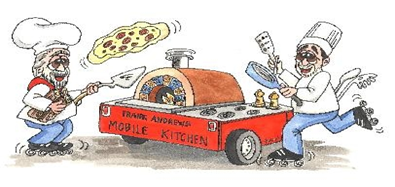 A winner has been picked for the summer pizza party drawing! The library would like to thank everyone who participated in the drawing! The library made $533 which will be used to maintain Carolyn's garden on the library grounds. 
Carolyn Siedzik was Hagaman Library's Children's Librarian from 1967-1973 & 1981-2008. She passed away in 2008. A special flower garden, located on the library grounds, was dedicated in her memory. Visit the library to purchase your raffle tickets! For more information, call Cynthia at 203-468-3891.