Thursday, July 27 at 2pm: Read to Dogs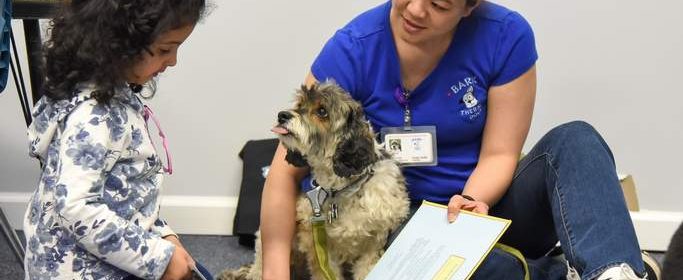 Denver is on his summer break, so we have a beautiful new dog named Samantha coming to hear you read your favorite stories for June and July. If you're just starting out, you can share a book & show her the pictures.
Come meet Samantha on Thursday, July 27 at 2pm. No registration required, just drop in between 2 and 2:45pm for a 10-15 minute time slot.
Call 203-468-3890 if you have any questions.