Thursday, April 27 at 4pm: Reading with Denver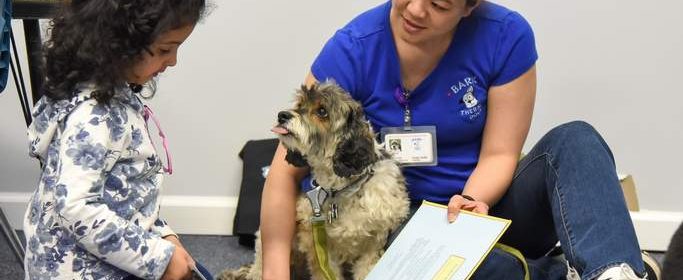 Denver, our dog friend, will be here on Thursday, April 27 to hear some stories.
Please come read to him! Starting at 4pm
If you're just starting out, share a book & show him the pictures.
No registration required, just drop in between 4 – 4:45pm. He is here on the fourth Thursday of each month: May 25 at 4pm, June 29 & July27 at 2pm. Denver is on vacation in August, and his school year schedule will be posted later.