Book Discussion and Author Appearance on Zoom: "The Love Proof" by Madeleine Henry on Monday, April 19 at 3:00 p.m.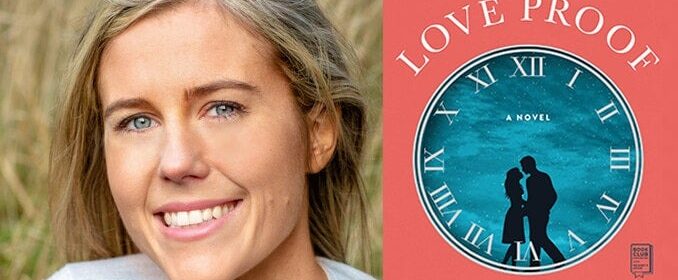 About "The Love Proof" by Madeleine Henry:

Sophie Jones is a physics prodigy on track to unlock the secrets of the universe. But when she meets Jake Kristopher during their first week at Yale they instantly feel a deep connection, as if they've known each other before. Quickly, they become a couple. Slowly, their love lures Sophie away from school.
When a shocking development forces Sophie into a new reality, she returns to physics to make sense of her world. She grapples with life's big questions, including how to cope with unexpected change and loss. Inspired by her connection with Jake, Sophie throws herself into her studies, determined to prove that true loves belong together in all realities.
Spanning decades, The Love Proof is an unusual love story about lasting connection, time, and intuition. It explores the course that perfect love can take between imperfect people, and urges us to listen to our hearts rather than our heads.
Special note: We will have a 45 minute discussion on "The Love Proof" followed by a virtual appearance by the author herself! Attendees will be able to ask the author specific questions about the novel at that time! 
Hagaman Memorial Library's book discussion groups are free and open to everyone. We will be meeting via Zoom for this discussion. To sign-up to attend this discussion and to order a copy of the book, please contact Cynthia at cgwiazda@hagamanlibrary.org. To receive the Zoom invitation and link for this event, please also contact Cynthia.