Classics Book Discussion on Zoom: "Ordinary Grace" William Kent Krueger-Monday, July 26 at 3:00 p.m.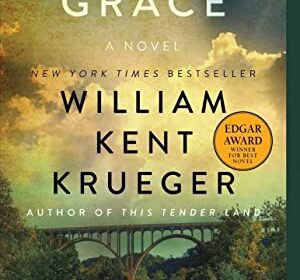 Description:

Ordinary Grace by William Kent Krueger (Review from Amazon.com)

New Bremen, Minnesota, 1961. The Twins were playing their debut season, ice-cold root beers were selling out at the soda counter of Halderson's Drugstore, and Hot Stuff comic books were a mainstay on every barbershop magazine rack. It was a time of innocence and hope for a country with a new, young president. But for thirteen-year-old Frank Drum it was a grim summer in which death visited frequently and assumed many forms. Accident. Nature. Suicide. Murder.
Hagaman Memorial Library's book discussion groups are free and open to everyone. The Classics Discussion group will meet over Zoom. To sign-up and have the Zoom link sent to you, please contact Fawn Gillespie at fgillespie@hagamanlibrary.org.