Book Discussion: "The Little Paris Bookshop" by Nina George-Monday, February 26 at 3:00 p.m.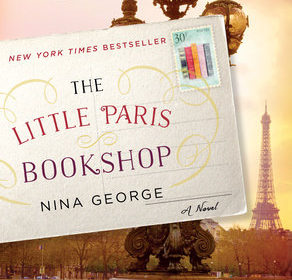 Join us for a discussion of The Little Paris Bookshop by Nina George on Monday, February 26 at 3:00 p.m.
Monsieur Perdu calls himself a literary apothecary. From his floating bookstore in a barge on the Seine, he prescribes novels for the hardships of life. Using his intuitive feel for the exact book a reader needs, Perdu mends broken hearts and souls. The only person he can't seem to heal through literature is himself; he's still haunted by heartbreak after his great love disappeared. She left him with only a letter, which he has never opened. (more on Amazon.com)
Hagaman's book clubs are free and open to everyone. Books are available to borrow at the library. To join the club, please contact Cynthia via email or by telephone at 203.468.3891.