Free Wednesday Evening Yoga at the Library (CURRENTLY FULL TO CAPACITY-TAKING WAITING LIST) Beginning on July 14, 2021 at 6:30 p.m.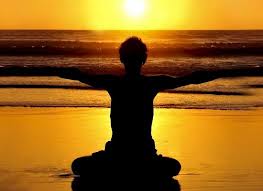 Wednesday Evenings (free): 6:30 p.m. to 7:45 p.m. 
Learn a number of basic yoga postures and positions.
This class, taught by a 500+ hour certified yoga instructor, is for everyone, and no prior knowledge of yoga is necessary. This is a beginner to intermediate class.
The free Wednesday evening Yoga class being held at the library currently (as of July, 2021) has a limit of 10 participants due to current library meeting room capacity limits put in place for safety due to COVID-19. You MUST register ahead to take the class. As of Tuesday, July 13, 2021, this class is full to capacity. Room may open up in coming weeks, however, so if you are interested, please contact Cynthia at 203-468-3891 to be placed on a waiting list for the class. Thank-you!