Casual and Fun Yoga at the Library! Saturday Yoga Classes Now Begin at 10:30 a.m.!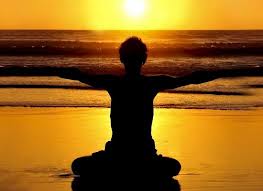 Monday Afternoon Yoga classes ($5.00 donation)
1:15 p.m. to 2:30 p.m. 
Thursday Evenings (free): 6:30 p.m. to 7:45 p.m. 
Saturday mornings ($5.00 donation): 10:30 a.m. to 11:45 a.m.  
Learn a number of basic yoga postures and positions.
These classes, taught by a certified yoga instructor, are for everyone, and no prior knowledge of yoga is necessary.
Drop-ins welcome. No need to register!
Please consider donating $5.00 to each of the Saturday morning and Monday afternoon yoga classes that you attend. This will ensure that these classes will continue, Thank-you! 
If you have any questions about yoga classes at the library, call 203.468.3891 or click here to email Cynthia. Thank-you and enjoy!!