Classic Books Discussion Group-with Scholar, Gerry Gillespie- Monday, July 29th 3 p.m. "Angle of Repose" by Wallace Stegner / Monday, Sept. 30th 3 p.m. "One Hundred Years of Solitude" by Gabriel Garcia Marquez / Monday, Nov. 25th 3 p.m. "Orlando" by Virgina Wolf / Monday, Jan. 27th at 3 p.m. "Hopscotch" by Julio Cortazar and Gregory Rabassa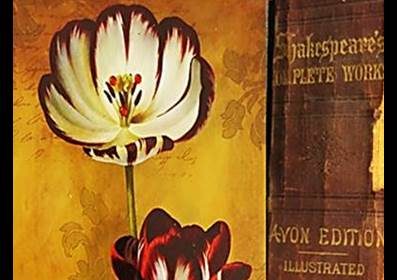 Classic Books Discussion Group-with Scholar, Gerry Gillespie
Monday, July 29th 3 p.m. "Angle of Repose" by Wallace Stegner.  An American masterpiece and iconic novel of the West by National Book Award and Pulitzer Prize winner Wallace Stegner—a deeply moving narrative of one family and the traditions of our national past.
Lyman Ward is a retired professor of history, recently confined to a wheelchair by a crippling bone disease and dependant on others for his every need.  Amid the chaos of 1970s counterculture he retreats to his ancestral home of Grass Valley, California, to write the biography of his grandmother: an elegant and headstrong artist and pioneer who, together with her engineer husband, made her own journey through the hardscrabble West nearly a hundred years before. In discovering her story he excavates his own, probing the shadows of his experience and the America that has come of age around him. (amazon)
Monday, Sept. 30th 3 p.m. "One Hundred Years of Solitude" by  Gabriel One Hundred Years of Solitude tells the story of the rise and fall, birth and death of the mythical town of Macondo through the history of the Buendía family. Inventive, amusing, magnetic, sad, and alive with unforgettable men and women — brimming with truth, compassion, and a lyrical magic that strikes the soul — this novel is a masterpiece in the art of fiction. (amazon)
Monday, Nov. 25th 3 p.m. "Orlando" by Virgina Wolf Once described as the 'longest and most charming love-letter in literature', the Virginia Woolf's Orlando is edited by Brenda Lyons with an introduction and notes by Sandra M. Gilbert in Penguin Classics. Written for Virginia Woolf's intimate friend, the charismatic writer Vita Sackville-West, Orlando is a playful mock 'biography' of a chameleonic historical figure, immortal and ageless, who changes sex and identity on a whim. First masculine, then feminine, Orlando begins life as a young sixteenth-century nobleman, then gallops through three centuries to end up as a woman writer in Virginia Woolf's own time. A wry commentary on gender roles and modes of history, Orlando is also, in Woolf's own words, a light-hearted 'writer's holiday' which delights in ambiguity and capriciousness. (amazon)
Monday Jan. 27th at 3 p.m. "Hopscotch" by Julio Cortazar and Gregory Rabassa
Horacio Oliveira is an Argentinian writer who lives in Paris with his mistress, La Maga, surrounded by a loose-knit circle of bohemian friends who call themselves "the Club." A child's death and La Maga's disappearance put an end to his life of empty pleasures and intellectual acrobatics, and prompt Oliveira to return to Buenos Aires, where he works by turns as a salesman, a keeper of a circus cat which can truly count, and an attendant in an insane asylum. Hopscotch is the dazzling, freewheeling account of Oliveira's astonishing adventures.