Design a Winning Resume That Breaks Through The Barrier of the Applicant Tracking System: Presented by Career Readiness Coach Salvatore Ferro on Wednesday, May 22 at 6:30 p.m.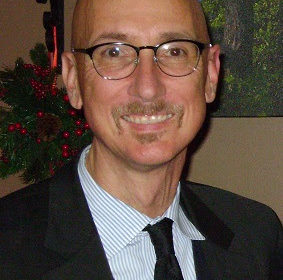 Visit the library on Wednesday, May 22 at 6:30 p.m. and learn how to design a winning resume that breaks through the barrier of the Applicant Tracking System.
Today, with the proliferation of Applicant Tracking Systems (ATS), it is detrimental to a candidate's chances if they don't know how to create a resume that can make it through the ATS. Few people realize that resumes are now routinely fed through an ATS which uses algorithms to weed out candidates. The system can scan for keywords, education, and a host of other qualifications. If rejected by the ATS, human eyes may never even see the resume.
This workshop will also cover formatting, use of effective words, the cover letter, and more.
Salvatore Ferro is the Career Readiness Trainer with the American Job Center in Meriden, Connecticut. In addition to facilitating workshops, he creates original content and develops new workshops to assist clients with their career search efforts. He also meets individually with clients to help them with preparing for the interviewing process, on how to use social media as a valuable networking tool, and with resume and cover letter revisions.
To register to attend this free presentation, please visit the Hagaman Memorial Library on 227 Main Street in East Haven, call 203-468-3890 or click here to email Cynthia.
Extra parking for evening and weekend library events is available in the East Haven Town Hall parking lot on 250 Main Street (across the street from the library), in the KeyBank parking lot next to the library (after 12:00 p.m. on Saturdays and after 5:00 p.m. on weekdays) and in the Stop and Shop lot behind the library, accessible from Messina Drive.