Dungeons & Dragons & Libraries – Sept. 24th, 5:00 to 7:30 pm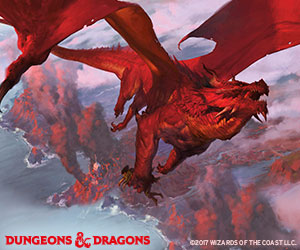 Are you seeking adventure? Want to explore a fantasy world? Then stop in and join us for a night of Dungeons and Dragons! D&D is a tabletop roleplaying game, with storytelling at its core. Players take on the roles of adventurers, collaborating to tell a story together over multiple sessions while being guided by a DM who sets up the world and its inhabitants.
Never played D&D before? No problem! Players of all experience levels are welcome, and all materials will be provided. Feel free to bring in a ready-made level 1 character (fifth edition, please!), use one of the library's pre-made characters, or create your own character with us.
Take a moment to visit Eventbrite to register so we can make sure there'll be enough dice to go around.
Have any questions? Interested in running a game yourself as a DM? Email our Teen Services Librarian, Emily Kalotai, at ekalotai@hagamanlibrary.org.