Estate Planning Seminar Presented by Rebecca Miller of the Financial Awareness Foundation and Tatiana DaSilva on Wednesday, October 30 at 6:30 p.m.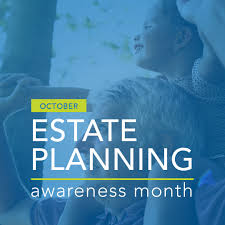 This free estate planning seminar is being presented by Rebecca Miller and the Financial Awareness Foundation – a non-profit dedicated to the advancement of financial literacy. Rebecca will be presenting along with Tatiana DaSilva from the firm Cohen and Wolf in Bridgeport.
Seminar description:
Plan Your Estate Before It's Too Late, a discussion on wills, estates and legacy giving. This library discussion will answer basic questions to help you get started in thinking about your own plan. A question and answer period will follow the presentation.
Moderating the discussion will be Rebecca Miller, a wealth and legacy planner specializing in retirement planning. The discussion will be led by Tatiana DaSilva, an elder care attorney at Cohen and Wolf. Ms. DaSilva's practice focuses on the areas of estate planning, trust and estate administration, and elder law.
Topics to be discussed include: Why have an estate plan? Who should be my executor? How do I determine my estate's value? Who should help me plan my estate? What is probate? And how do I make bequests to charities? Making a plan can lead to peace of mind that your wishes will be honored both during your lifetime and after, prevent disputes or confusion among your heirs, and even help others plan ahead for their own future needs.
Please RSVP if you plan to attend by calling the library at 203-468-3890 or click here to email Cynthia, Community Services Librarian. 
Extra parking for evening and weekend library events is available in the East Haven Town Hall parking lot on 250 Main Street (across the street from the library), in the KeyBank parking lot next to the library (after 12:00 p.m. on Saturdays and after 5:00 p.m. on weekdays) and in the Stop and Shop lot behind the library, accessible from Messina Drive.