Film Night: "Wonderstruck" (2017) Thursday, August 30 (5:00 p.m. Pizza) (5:30 p.m. Film)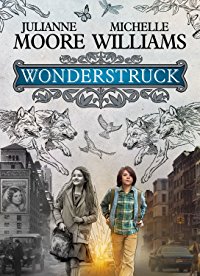 Enjoy a night out and a showing of the film Wonderstruck (2017) starring Oakes Fegley, Julianne Moore, & Michelle Williams.
Tells the tale of two children separated by fifty years. In 1927, Rose searches for the actress who's life she chronicles in her scrapbook; in 1977, Ben runs away from home to find his father.
This month's film night is sponsored by Therapy Works of East Haven. Therapy Work's focus is on individualized treatment. They will design a program that fits your present condition and your future goals. If you need physical therapy, Therapy Works is the place for you! Check out their website or call them today at 203.469.5731.
Film Nights at Hagaman are Free and open to everyone. Pizza and drinks are served. Registration is required to attend. Please visit the library, call 203.468.3890 or email Cynthia to register.
Extra parking for evening and weekend library events is available in the East Haven Town Hall parking lot on 250 Main Street (across the street from the library), in the KeyBank parking lot next to the library (after 12:00 p.m. on Saturdays and after 5:00 p.m. on weekdays) and in the Stop and Shop lot behind the library, accessible from Messina Drive.