Film Night: "Victoria & Abdul" (2017) Starring Judi Dench and Ali Fazal, Thursday, June 28 (5:00 p.m. Pizza) (5:30 p.m. Film)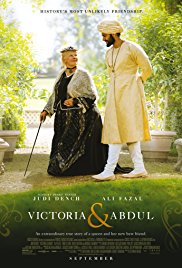 Enjoy a night out and a showing of the film Victoria & Abdul (2017) starring Judi Dench and Ali Fazal.
Queen Victoria strikes up an unlikely friendship with a young Indian clerk named Abdul Karim.
This month's film night is sponsored by Therapy Works of East Haven. Therapy Work's focus is on individualized treatment. They will design a program that fits your present condition and your future goals. If you need physical therapy, Therapy Works is the place for you! Check out their website or call them today at 203.469.5731.
Film Nights at Hagaman are Free and open to everyone. Pizza and drinks are served. Registration is required to attend. Please visit the library, call 203.468.3890 or email Cynthia to register.