Film Screening: "Shift Change-Community Policing in New Haven" on Saturday, March 28 at 2:00 p.m.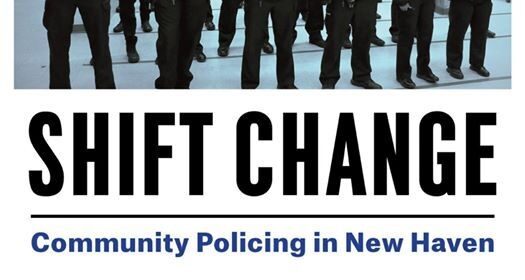 At a time when the United States is sharply divided over the use of force by police, New Haven practices an approach called community policing. The goal is to foster trust and open communications, and to avoid excessive force. At its core, community policing is about attitude—police officers who have a public service mentality, who empathize with the people, and who exhaust all alternatives before making arrests and using force. There are lessons here for police—and the people—in cities all across the country.
The screening at NHdocs was the documentary's world premiere. Click here to view a trailer of the film.
Filmmaker bios:
Director Steve Hamm is a freelance writer and filmmaker in New Haven.
Editor Scott N. Amore is a film and music creator and editor
Their previous documentary, The Village: Life in New Haven's Little Italy, has been screened more than 35 times since it premiered at the New Haven Documentary Film Festival in 2018, including in Amalfi, Italy.
This program is free and open to everyone! Please visit the library on 227 Main Street in East Haven, or call the library at 203-468-3890 to sign-up!
Extra parking for evening and weekend library events is available in the East Haven Town Hall parking lot on 250 Main Street (across the street from the library), in the KeyBank parking lot next to the library (after 12:00 p.m. on Saturdays and after 5:00 p.m. on weekdays) and in the Stop and Shop lot behind the library, accessible from Messina Drive.