Forever Ireland: The history, humor, and magic of Ireland comes to life! Presented by Storyteller Monica Peterson on St. Patrick's Day, Wednesday, March 17 at 7:00 p.m. on Webex and live on Facebook at www.facebook.com/hagamanlibrary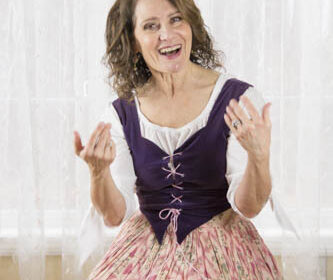 FOREVER IRELAND
Storyteller Monica Peterson brings the history, humor, and magic of the Irish
people to life in this fascinating program. Dressed in costume, Monica tells of:
• "The Pirate Queen" – the true story of Irish chieftain and pirate Grace
O'Malley and how she successfully negotiated with Queen Elizabeth 1 of
England, woman to woman
• "The School Mistress and the Giant" – a brave schoolteacher must outwit
a giant in order to save her student
• "Guleesh" – a tale of lovers and fairies.
This program is geared for young adults and adults. You can view this program live on the library's Facebook page on Wednesday evening, March 17 at 7:00 p.m. If you would like to attend via Webex conferencing, please send an email to Cynthia at cgwiazda@hagamanlibrary.org to get a Webex invitation and link.