If you missed the August 18 concert performed by Phil Rosenthal, Click on the link in this post to access the YouTube video of the concert! Enjoy!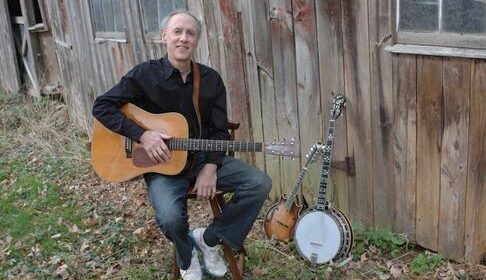 Free Family Folk Concert at the Hagaman Library!
Performed by
Nationally-Renowned Singer/Songwriter
Phil Rosenthal
Wednesday, August 18 at 6:30 p.m. 
Location: The Hagaman Memorial Library
back parking lot
227 Main Street
East Haven, CT 06512
With firm roots in folk, bluegrass, and country, Phil Rosenthal's music is a delight for all ages. His rich baritone voice, lively instrumental work, and relaxed stage presence have charmed audiences throughout the U.S., Europe, Japan, and even the prestigious Grand Ole Opry!
The Washington Post describes Phil as "one of the most expressive singers of traditional country music." On August 18, Phil performed a medley of original and traditional bluegrass and folk songs. His fellow musician Peter Menta performed alongside Phil on the harmonica and the washboard! Enjoy!
YouTube video link to view the concert: https://youtu.be/MAt_h6LKVp8
To find out more about Phil Rosenthal, go to: http://www.americanmelody.com/phil.htm.