Free Summer Concert! Gladius: Flamenco, Classical and Spanish Guitarist: Wednesday, July 25 at 6:30 p.m.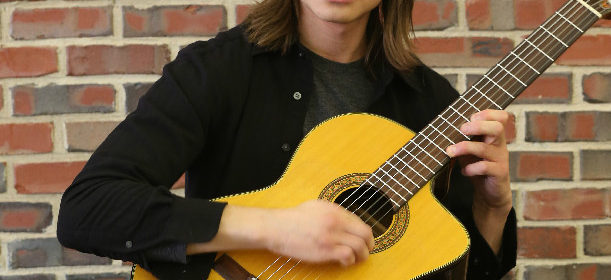 Inspired by the great composers, Spanish guitar maestros, and much more, this musical mad scientist fuses the elements into a refreshing formula—evoking the Spanish spirit, yet distinctly unorthodox, mixing influences ranging from classical to rock and beyond.  In an era when expertise and originality are often overlooked in lieu of fleeting flash and flare, Gladius defines innovation as a composer and mastery as an instrumentalist—perpetually pushing the boundaries of his Baroque-Ethnic-Metal fusion: on both the classical and electric guitar. See a video of Gladius performing here.
This concert is free and open to everyone and will take place at the Hagaman Memorial Library, 227 Main Street in East Haven, CT. Please visit the library, email Cynthia or call 203-468-3890 to register. 
Evening parking for library events is available in the East Haven Town Hall lot on 250 Main Street- across the street from the library and in the Stop & Shop lot behind the library.