Hagaman Memorial Library's Book Banter: A New Virtual Book Club and Discussion Group for Twenty and Thirty-Somethings! Join us on Wednesday, August 26 at 7:00 p.m. for a Discussion of "Broken People" by Sam Lansky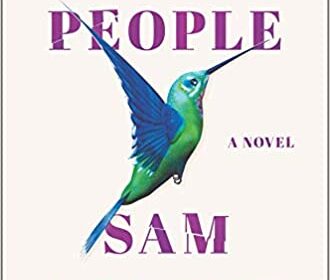 Book Banter is a new virtual book club and discussion group for twenty and thirty-somethings! Join us for a discussion of Broken People by Sam Lansky on Wednesday, August 26 at 7:00 p.m. via Google Meet!
This is what hooks Sam when he first overhears it at a fancy dinner party in the Hollywood hills: the story of a globe-trotting shaman who claims to perform "open-soul surgery" on emotionally damaged people. For neurotic, depressed Sam, new to Los Angeles after his life in New York imploded, the possibility of total transformation is utterly tantalizing. He's desperate for something to believe in, and the shaman—who promises ancient rituals, plant medicine and encounters with the divine—seems convincing, enough for Sam to sign up for a weekend under his care.
But are the great spirits the shaman says he's summoning real at all? Or are the ghosts in Sam's memory more powerful than any magic?
Broken People is available for free with your Hagaman Memorial Library card on Hoopla Digital and in the Google Play and App Store. The discussion will take place on Wednesday, August 26 at 7:00 p.m. via Google Meet!
Interested in joining Book Banter? Please contact Dedee at dbaker@biblio.org.