Kindness Rocks painting workshop – Saturday, November 13 at 10:30am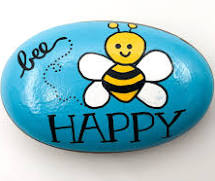 It's World Kindness Day and what better way to celebrate than to paint kindness rocks to leave in spots around town for neighbors to find and choose to keep or share! Kristina Nigro will be leading the workshop for kids 4 and up (masks required). Teens and adults are also invited to share in the magic of creativity and spreading kindness.
Registration is required. A second class will be added if more sign up than we can accommodate in one class. It will be in the DeMayo Room, socially distanced, so please plan on wearing your mask. All materials will be supplied.
Call the library at 203-468-3890 to register.