Learn to Trace Your Family Tree! Join Hagaman Library's Genealogy Club! Sign-up to Attend our Special Virtual Presentation on Wednesday, February 24 at 6:30 p.m.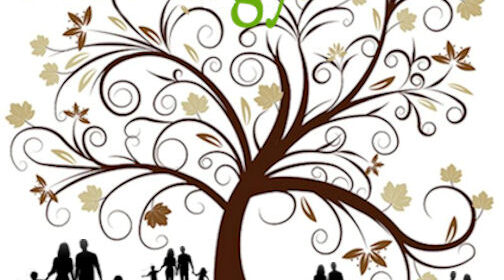 Learn to trace your family tree! Join Hagaman Library's monthly Genealogy Club. Whether you are a novice or an experienced family history researcher, or somewhere in between, this is the group for you. We are free and open to everyone and we meet the second Wednesday of every month at 6:30 p.m. 
We are holding a special Virtual meeting (via Webex Conferencing-very similar to Zoom) on Wednesday, February 24 at 6:30 p.m. in lieu of our normal meeting on Wednesday, February 10. We will be hosting Professional Genealogist Eric Migdal of It's All Relative Genealogy LLC. Mr. Migdal will speak on the topic of DNA testing, comparing the different types of tests, what each will reveal as well as the companies that offer the tests and what they charge. He will also touch on Building and understanding family trees, including the differences of pedigree and family group trees, gathering accurate information, understanding and analyzing relationships. More details about his presentation will be forthcoming.
If you are interested in attending this special presentation, please email Cynthia at cgwiazda@hagamanlibrary.org and you will receive a Webex link invitation to join the meeting on February 24. You may register to attend the Genealogy Club (and become a member) by emailing Cynthia at cgwiazda@hagamanlibrary.org. If you would like more information about the club before you join, please call Cynthia at 203-468-3891. Note: Due to COVID-19, you may need to leave a message on Cynthia's voicemail. She will return your call as soon as possible when she is back in the office, Thank-you!u