Learn To Write Personal Essays! A Six-week Writing Workshop with Freelance Writer, Sarah Bradley: Beginning on Wednesday, April 4 from 6:30 p.m.- 7:30 p.m.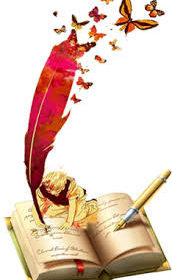 In this workshop on writing personal essays, students will develop storytelling skills important to memoir and nonfiction. They will be encouraged to examine meaningful past experiences and relate them to broader audiences in short, impactful essays. The course will focus on three goals: finding your voice as a writer, making connections between life experiences, and writing with an audience in mind. Any beginner or intermediate writers interested in exploring the memoir genre through the lens of the personal essay are welcome to participate.
This six-week workshop is free and open to everyone. Space is limited, so please email Cynthia or call the library today at 203-468-3891 to reserve your space.
Extra evening and weekend parking for library events is available in the East Haven Town Hall parking lot across the street from the library and in the Stop and Shop lot behind the library accessible from Messina Drive.