Medicare Made Clear: A Free Webinar (on WebEx Conferencing) Presented by Christie Bondos, and Independent AHIP Certified Insurance Agent on Wednesday, September 23 at 6:30 p.m.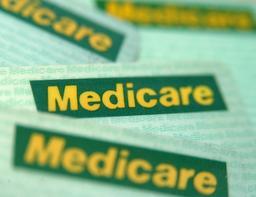 This is a free webinar presented by Christie Bondos, an independent AHIP certified (American Health Insurance Plans) insurance agent, who specializes in Life, Health, and Medicare Plans.
This webinar is especially for those who are in their first Annual Enrollment Period or are turning 65 or both. Do you need some help understanding Medicare and all the Parts A B C and D? Come learn about the difference between Medicare Advantage and Medicare Supplement plans available.. Are you still working this year but want to learn about your options? Come learn how to navigate the Medicare maze..
This webinar will be held via Webex conferencing. Please contact Cynthia via phone or email (see below) to sign-up and to be sent a Webex invitation.
To sign-up, please call the library at 203-468-3891 (and leave a voicemail message with your email address), or email Cynthia at cgwiazda@hagamanlibrary.org. Thank-you!