Medicare Made Clear: A Free Workshop on Wednesday, May 29 at 6:30 p.m.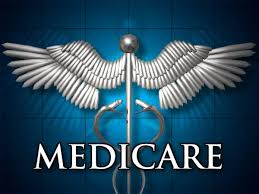 Christie A Bondos, an independent AHIP certified (American Health Insurance Plans) insurance agent, who specializes in Life, Health, and Medicare Plans will discuss how Medicare works at the Hagaman Memorial Library, 227 Main Street in East Haven on Wednesday evening, May 29 at 6:30 p.m. Topics covered in this presentation will be:
When the initial enrollment period is for Medicare and the best times to enroll based on when you turn 65.
What parts of Medicare you can enroll in such as: Original Medicare Parts A and B, other coverage choices such Medicare Advantage Part C, Prescription Drug Plan Part D, or a Medicare Supplement Plan.
What you need to know about enrolling in Medicare if you are still employed
What you need to know if you are enrolling in Medicare due to a disability
The details of Medicare Parts A and B provided by the Federal Government
What to look for in plans from specific companies
Special enrollment periods
This workshop is free and open to everyone. To register to attend, visit the library on 227 Main Street in East Haven or call 203-468-3890.
Extra parking for evening and weekend library events is available in the East Haven Town Hall parking lot on 250 Main Street (across the street from the library), in the KeyBank parking lot next to the library (after 12:00 p.m. on Saturdays and after 5:00 p.m. on weekdays) and in the Stop and Shop lot behind the library, accessible from Messina Drive.