Medicare Advantage vs Medicare Supplement Plans and Prescription Drug Plans: A Free workshop presented by Independent Insurance Agent Christie Bondos on Monday, June 4 at 2:00 p.m.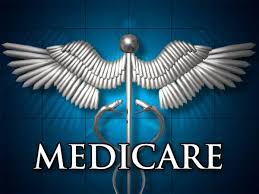 Christie A Bondos, an independent AHIP certified (American Health Insurance Plans) insurance agent,  who specializes in Life, Health, and Medicare Plans will teach you the difference between Medicare Advantage plans and Medicare Supplement Plans. You will also learn general details about what is covered in Medicare Prescription Drug Plans. 
The information given in this workshop is for educational purposes only. Information about individual company Medicare plans will not be given. 
Contact information for Medicare enrollment and information:
To sign up for Original Medicare (PART A & B) contactthe Social Security Administration ssa.gov/medicare or call 1-800-772-1213 TTY:1-800-325-0778
For more Information about Medicare from the FederalGovernment
medicare.gov 1-800-MEDICARE or call 1-800-633-4227 TTY:1-877-486-2048
To contact your state's State Health Assistance Programs(SHIPS):
Medicare.gov/Contacts/#resources/ships
To understand your rights and benefits, contact the MedicareRights Center:
1-800-300-4114
This workshop is free and open to everyone. To register to attend, send an email to Cynthia, or call the Library at 203-468-3890.