Mother Goose on the Loose meets second, third & fourth Tuesdays at 10:30am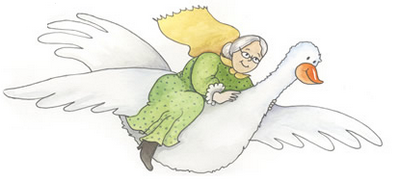 Mother Goose on the Loose will meet the second through last Tuesday of every month except July. Starting in March, Toddler Tunes takes Mother Goose's place on the first Mondays, then every Tuesday in July, all at 10:30 am.
Mother Goose is an award-winning early-literacy program for children from birth through age two with their caregivers. This innovative program is based on research which shows that children learn best through routine and repetition in a nurturing environment. Mother Goose on the Loose uses a variety of activities such as rhymes, songs, puppets and instruments to foster speech development, motor coordination, self-confidence, and sensitivity to others.
This forty minute program will be held most Tuesday mornings at 10:30am in the Community Room. No signups are required– just show up ready to have fun and learn! The program is followed by a playgroup.
Hope to see you there!
Watch for our announcement about a special program starting in March for babies through age 5!