Poetry Then and Now: A Special Zoom and Facebook Live Presentation by Poet Jim Kelleher in Celebration of National Poetry Month on Thursday, April 29 at 7:00 p.m.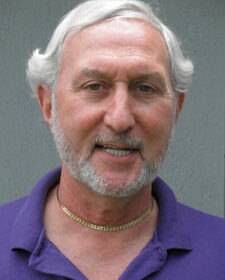 A special Zoom presentation in celebration of National Poetry Month!
Poet Jim Kelleher will discuss how he learned he was a poet and how he began to understand the relationship between art and poetry.  He will provide a quick history and explication of the poetry craft, and will read poems by Shakespeare, Yeats, Langston Hughes, Mary Oliver as well as poems of his own. Can poets do magic tricks? Attend this Zoom event and find out!
Jim Kelleher has published three books of verse and many individual poems in places small (The Boston Teachers' Union Newsletter, The Litchfield County Times) and large (Yankee Magazine, The Christian Science Monitor). Jim has an MFA (Master of Fine Arts) in poetry and teaches writing and literature at Northwestern Connecticut Community College.
Join us for a poetic journey with Jim Kelleher in celebration of National Poetry Month! This presentation is free and open to everyone and will be held virtually on Zoom and will be streamed live on the library's Facebook page: www.facebook.com/hagamanlibrary. To sign-up to attend and receive a Zoom invitation and link, please send an email to Cynthia at cgwiazda@hagamanlibrary.org.