Pumpernickel Puppets – Three Billy Goats Gruff – Tue. June 25 at 1:30pm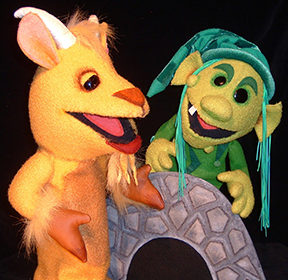 Pumpernickel Puppets  presents a cast of colorful puppet characters, with audience participation, live voices and sound effects and fast paced scripts that not only entertain, but stimulate children's imagination and creativity. A demonstration period follows the performance, giving the audience some insight into what happens behind the scenes.
Approximately forty minutes and appropriate for children ages three and up.