The Big Book of UFO Facts, Figures & Truth: A Slide Presentation and Book Signing by Stephen Spignesi Wednesday, July 31 at 6:30 p.m.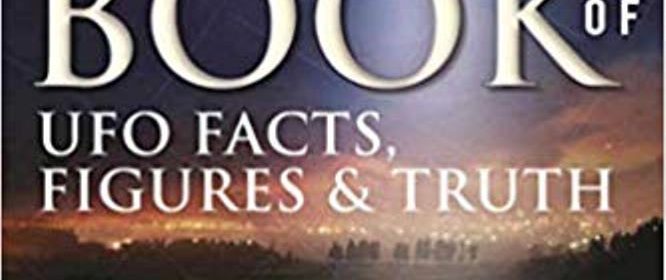 Bestselling author Stephen Spignesi will present a slide presentation based on his new book co-authored with author William Birnes, called The Big Book of UFO Facts, Figures & Truth: A Comprehensive Examination.
In a mothership full of entertaining and informative chapters, authors Stephen Spignesi and William Birnes, writers of many books dealing with the intriguing, weird, and unexplained, shed a revealing beam of light on the UFO phenomenon. From inexplicable cattle mutilations and modern astronauts who have seen UFOs, to close encounters of the third and fourth kind, and, it's all here:
The latest on Roswell, and the 1947 crash that has never been explained.
The weirdest (and most convincing) alien abductions—and the medical procedures performed on abductees
The most commonly-seen UFO shapes
A who's who of UFOlogy—including presidents that have seen UFOs
UFOs and the Bible
20 years of Project Blue Book mysteries—NASA's official UFO investigation
Weirdness galore—Men in Black, crop circles, Bigfoot, the face on Mars, Hollow Earth Theory, alien ancestry, and more!
Take a break from the summer heat and enjoy a mysterious journey into the unknown with author Stephen Spignesi!
Seating is limited so prior registration is strongly suggested. Please visit the library on 227 Main Street in East Haven, call the library at 203-468-3890 or send an email to Cynthia at cgwiazda@hagamanlibrary.org to register.
Extra parking for evening and weekend library events is available in the East Haven Town Hall parking lot on 250 Main Street (across the street from the library), in the KeyBank parking lot next to the library (after 12:00 p.m. on Saturdays and after 5:00 p.m. on weekdays) and in the Stop and Shop lot behind the library, accessible from Messina Drive.