The History of the Salvation Army: A Virtual Presentation on Thursday, May 13 at 7:00 p.m.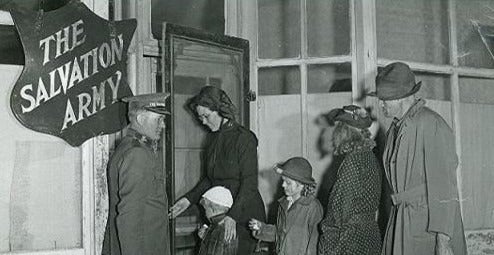 The Salvation Army was founded in London England in 1865. Today, it is present in 132 countries, running charity shops, operating shelters for the homeless and disaster relief, and humanitarian aid to developing countries. During this presentation, participants will learn about The Salvation Army's history, theological foundations, and the work The Salvation Army is doing around the world and in our own communities.
Captain Charles Adams and his wife, Kathy, along with their three teenage daughters, have served as Salvation Army officers/pastors for 14years. They have served in Newport, RI (3 years), Bristol, CT (6 years), and are in their 6th year as the commanding officers in New Haven. Captain Charles is a US Army veteran. Following his military service, he entered The Salvation Army's seminary and was ordained in 2006. He graduated with a BS in Ministry and Nonprofit Management from Asbury University and continues his studies today at Asbury Theological Seminary.
This program is free and open to everyone and will be held on Zoom and on the library's Facebook page at: www.facebook.com/hagamanlibrary. To sign-up to attend and receive a Zoom link and invitation, please email Cynthia at: cgwiazda@hagamanlibrary.org.