"The World Of Harmonica" A Zoom Presentation and Concert Performed by Musician Bob Hennessey! Saturday, April 24 at 2:00 p.m.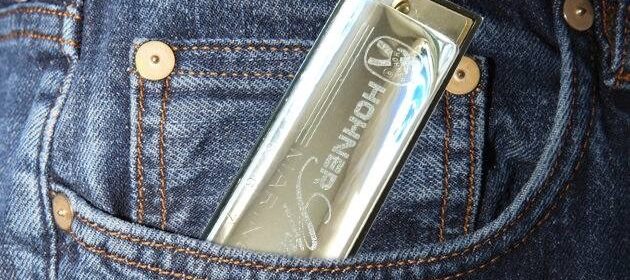 The harmonica is a worldwide instrument voicing the music of hundreds of cultures. And one simple reason could be its SIZE. It fits in your pocket like a cell phone. What has intrigued many in the music community is its ability, when played by masters, to encompass all genres of musical style with not just credibility but with critical acclaim. From Classical to Jazz to Near Eastern to Irish to Blues to Country etcetera. The list grows day by day.
"The World of Harmonica" program is an effort to expand the awareness of the instrument. Using Story Telling, Historical Facts and playing the instrument in many styles Bob Hennessy tells the story and plays the music that will open your ears and minds to "The World of Harmonica". The program includes a Power Point presentation as well.
Bob Hennessey's fast paced program is both entertaining and educational. The all ages show will delight and perhaps even move you to try the instrument once again.
This Zoom event is free and open to everyone. Please note that the event will also be streamed live on the library's Facebook page at: www.facebook.com/hagamanlibrary. To sign-up to attend this presentation and performance by musician Bob Hennessey, please email Cynthia at cgwiazda@hagamanlibrary.org. You will receive a Zoom invitation and link to attend the program.