Valentine Paper Craft Program Facilitated by Library Staff member Susan: Saturday, February 5 at 2:00 p.m.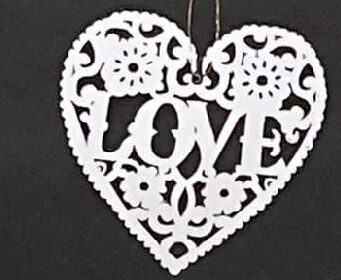 Hagaman Memorial Library staff member Susan will teach participants how to make valentine crafts using a method called Scherenschnitte. Scherenschnitte means "scissor cuts" in German and is the art of cutting paper into decorative designs.
This program will be held at the Hagaman Library in our DeMayo conference room. Space is limited and registration is required. Please call the library at 203-468-3890 to sign-up or sign-up by sending an email to Cynthia at cgwiazda@hagamanlibrary.org.
Extra parking for evening and weekend library events is available in the East Haven Town Hall parking lot on 250 Main Street (across the street from the library), in the KeyBank parking lot next to the library (after 12:00 p.m. on Saturdays and after 5:00 p.m. on weekdays) and in the Stop and Shop lot behind the library, accessible from Messina Drive.